Home
/ Student / Industrial Visit
Industrial Visit
World Trade Centre Students of MGM IMSR visited the World Trade Centre. The event gave students an idea about India's Trade Development over past decades and various initiatives taken by WTC to help Indian Businesses and Start-ups grow internationally. Students gained knowledge about the research, educational and business initiatives taken by WTC to promote Trade and Investment globally. They also received tips for developing their knowledge of International Businesses and Regulations.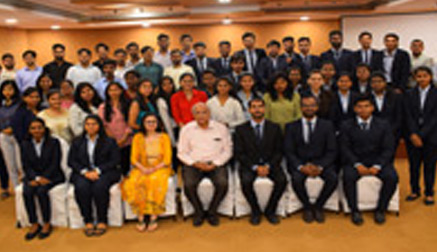 Vista Food Processing Pvt. Ltd. MGM IMSR students visited Vista Food Processing Pvt. Ltd. Taloja, MIDC as a part of Industrial visit. Vista food makes frozen food for their clients, fast food outlets like Mc Donald's, Uncles kitchen etc. During the visit, students came across the various functions of the manufacturing and operations department, production processes like batch & continuous process. Along with this, they have also seen a documentary film explaining the company and its products, work culture, competitors, automation techniques, food safety, quality, supply chain partners, hygiene maintenance, etc.

Various industrial visits conducted by the institute help the students in understand the working of various industries and their core business as well as managerial processes.
Indian Institute of Management (IIM), Bangalore, one of the best management B-school available in India. Our students visited IIM, Bangalore as their one of the most important industrial visit venue, where they got full access to IIM Library and the research work done by IIM Faculty & students.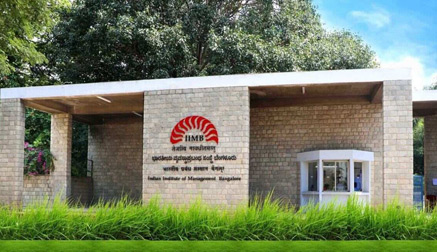 MGM's IMSR's Students visited Parle Agro Company, Bangalore as their first visit. Where they came across the various functionality of Operations Dept. & also experienced the different types of production processes like batch & continuous process. Along with this they have also seen a documentary film based on Parle-Agro India, Bangalore.
Coca cola is one of the leading soft drink manufacturers in the world, where our students spent time with Quality Management dept. for understanding quality standards of the company. At the same time they also explained us the HR policies for Shop-floor workers. It was a great day to learn about Quality Management from one of the best in the business.
We visited Eureka Forbes, Bangalore as Eureka Forbes is well known for their marketing strategies, our students got an opportunity to interact with the Marketing dept. of the Company. In this interactive session we saw a movie " A day at Eureka Forbes". In the next session they explained us about the various marketing strategies of their company.